Welcome to the
Dallas County
Democratic Party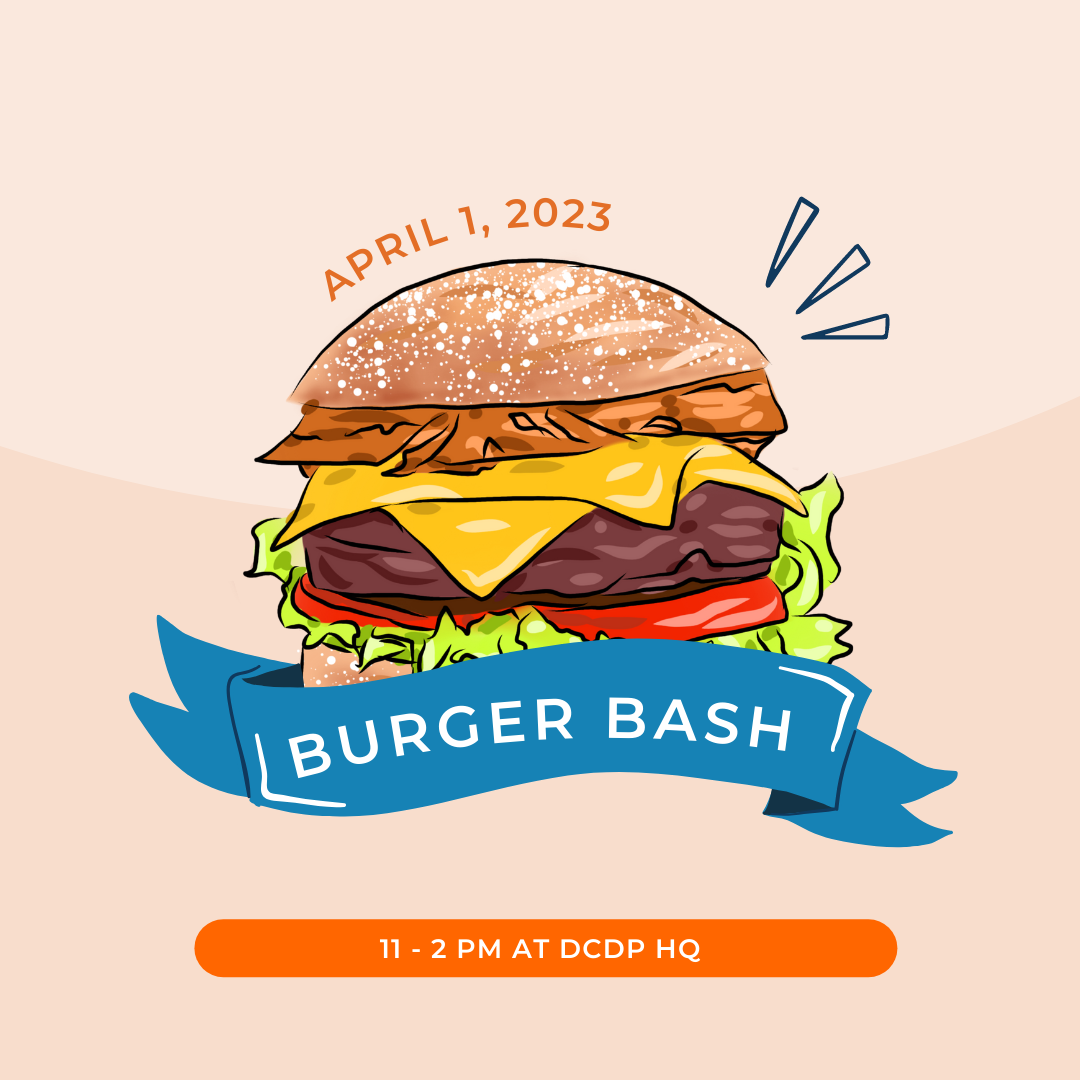 Burger Bash
No fooling, Burger Bash at HQ is back on Saturday, April 1. Thank you to our generous sponsors Hon. Marian Brown, Hon. Martin Hoffman, Hon. Pauline Medrano, Hon. Ken Molberg, Hon. Bill Pedersen III, Hon. Felicia Pitre, Bruce Anton, Kevin Garcia, Eleasia Lewis, Francine Ly for Congress, Funky East Dallas Democrats, Garland Area Democratic Club, and Young Active Labor Leaders. If you're a club or a candidate, sponsor us! Get your ticket(s) today!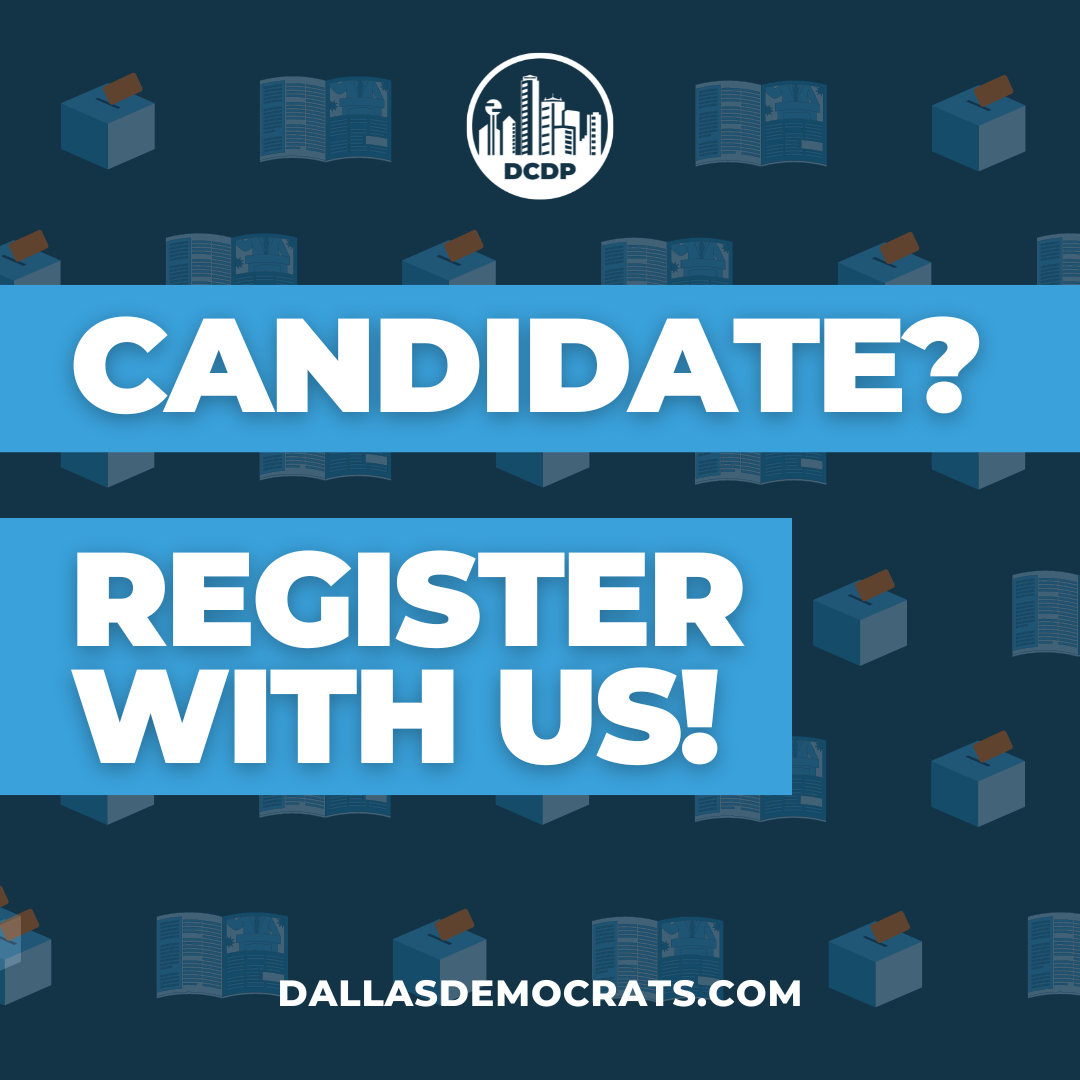 ATTN: Candidates!
Democrats know the importance of voting in EVERY election! Democrats use our website to find important election dates, sample ballots (coming later this spring), and meet their Democratic candidates. If you're a Democrat (we check!) running for a May local election, please register your campaign with us!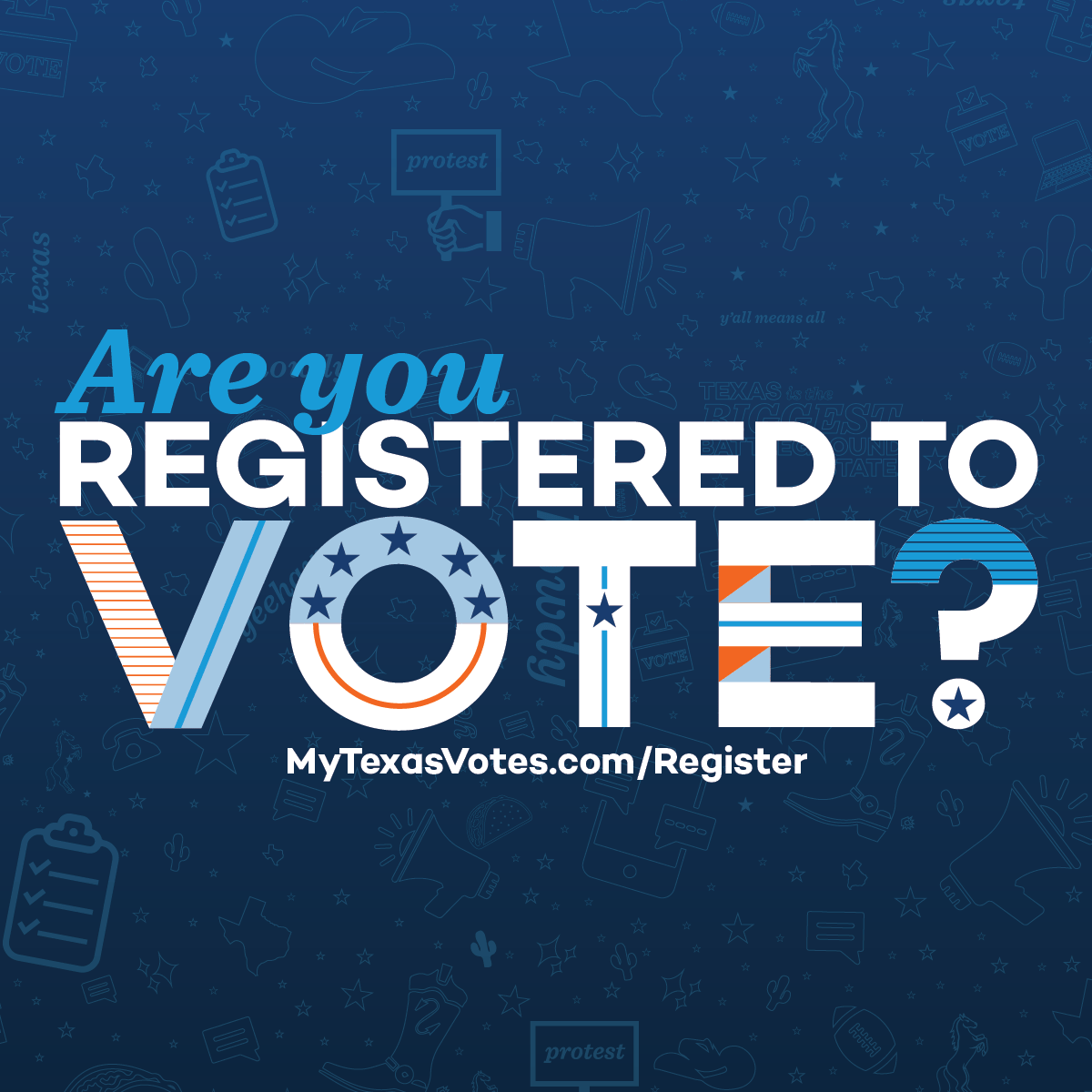 Register to vote
Texas does not have same day voter registration like other states, but we are here to help you make your voice heard! Reminder: persons convicted of a felony who have fully discharged their sentence or have been pardoned may register to vote.
Sign Up to get updates!
*Sign up to get Updates. By entering your email address or phone number, you are consenting to receive recurring automated emails, text messages, or calls from the DCDP. For SMS, message & data rates may apply. Text STOP to end.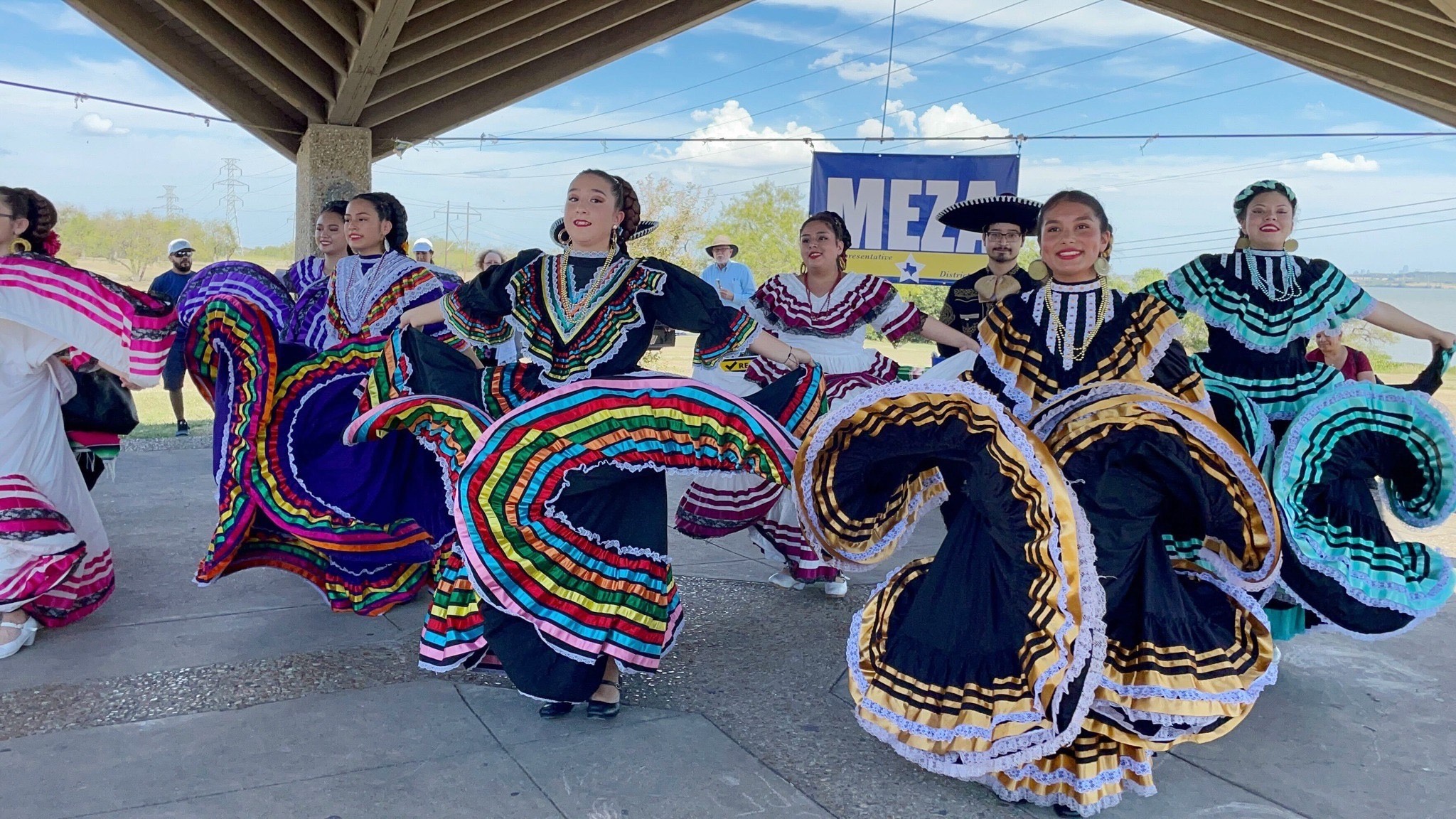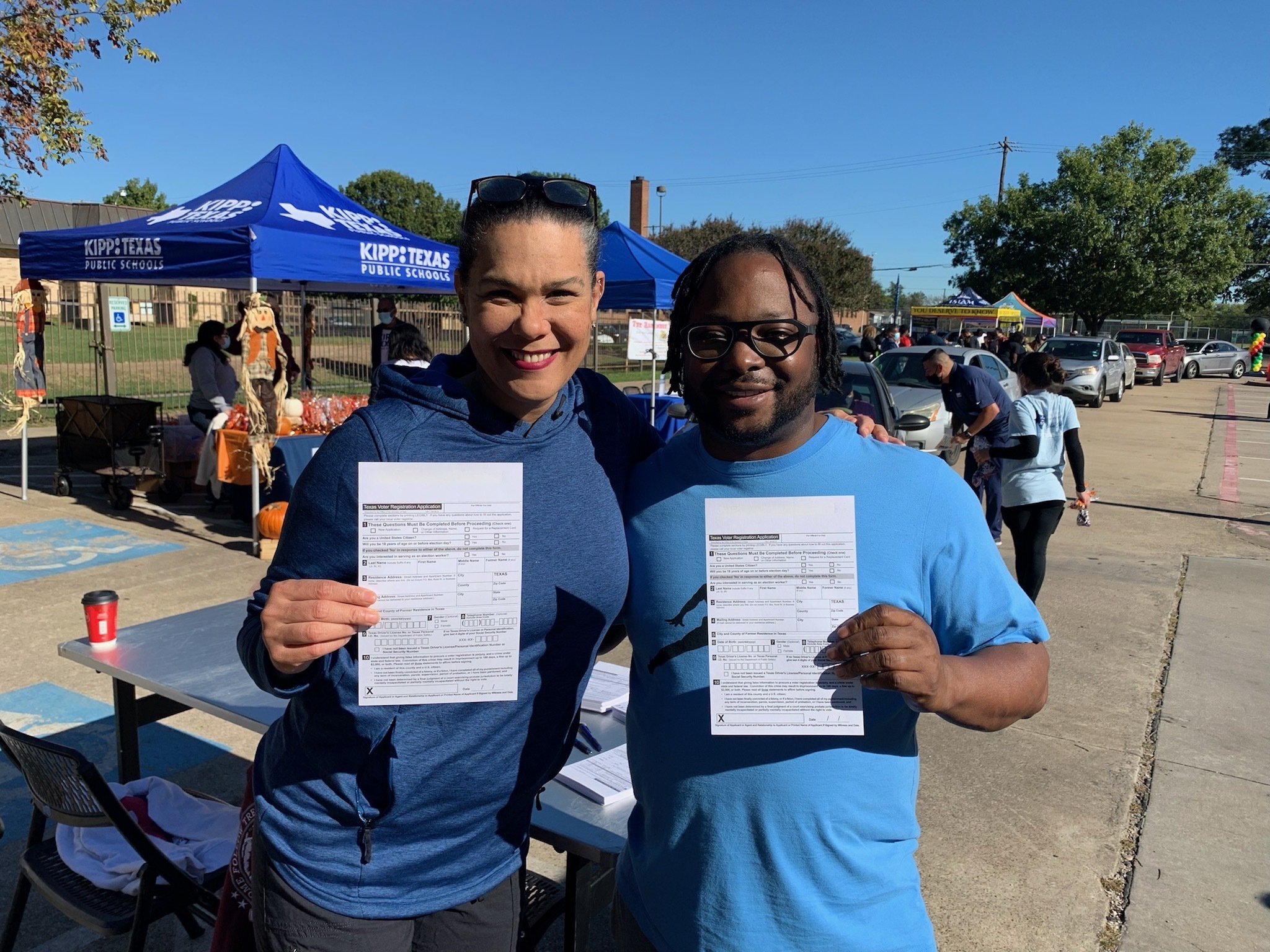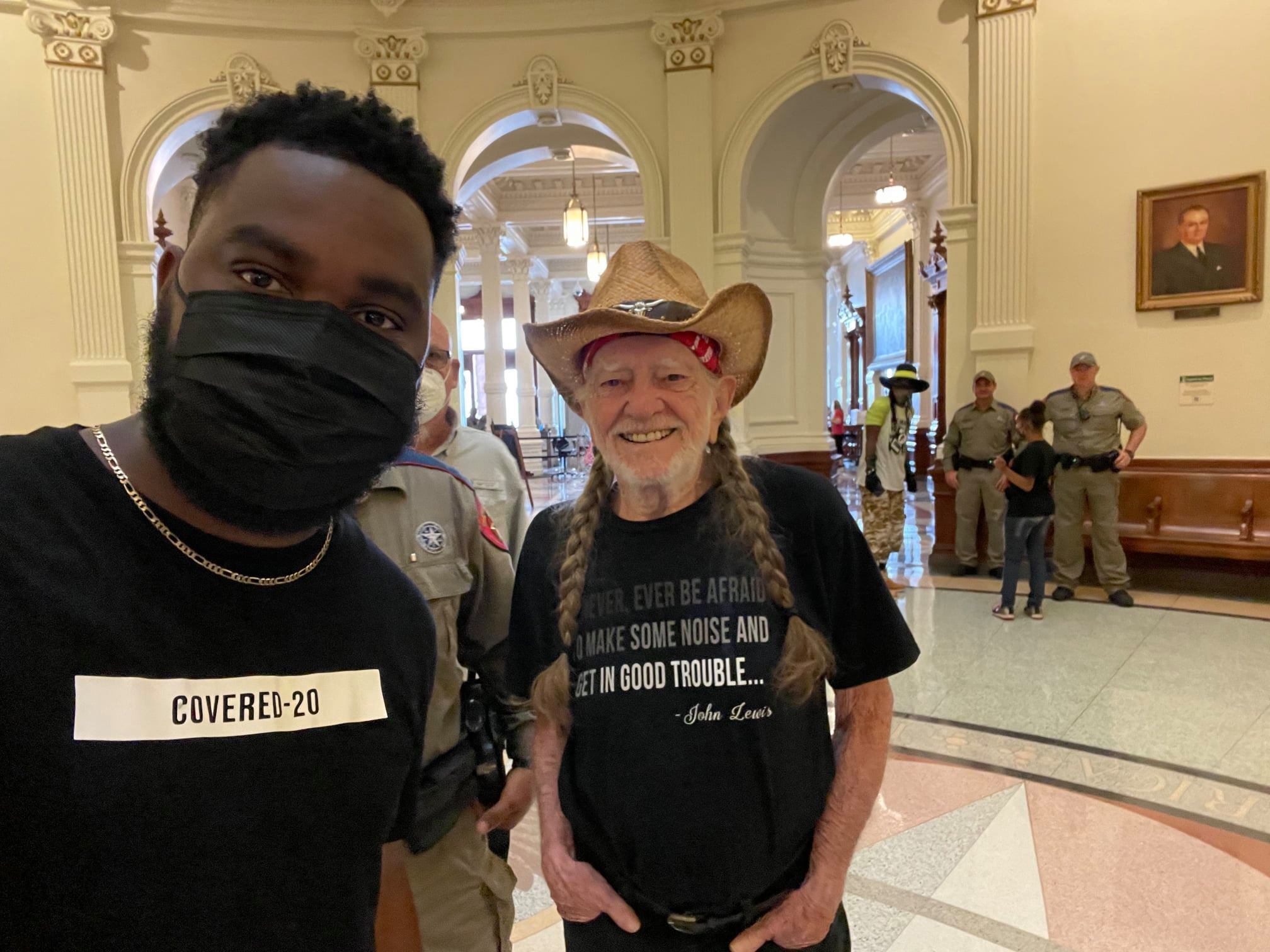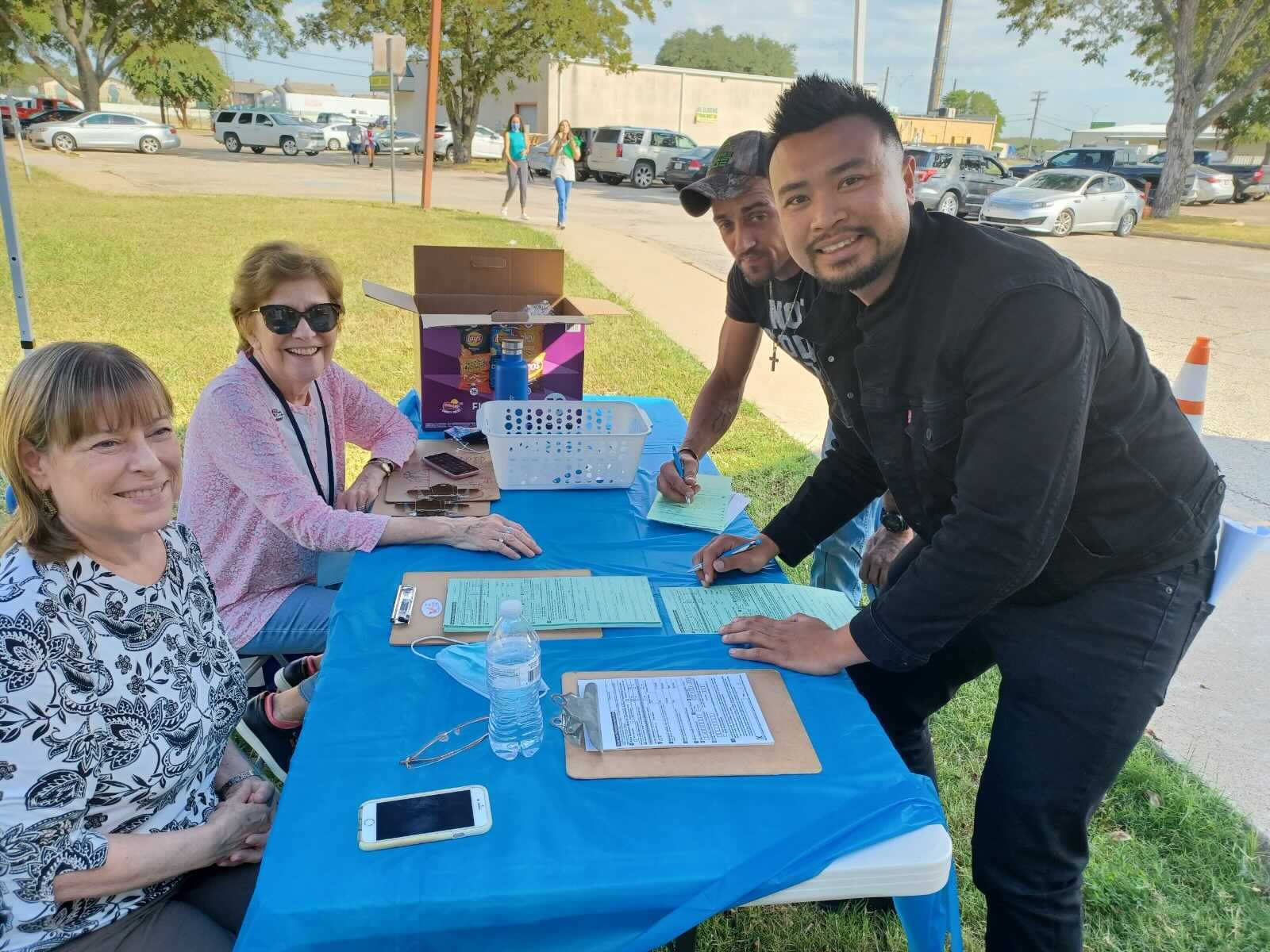 Doing More for Dallas County
As Dallas Democrats, we are fighting for a better, stronger Dallas County that is open, welcoming, and working for all residents. We are the Party of Juanita Craft, Lyndon Johnson, Barbara Jordan, and Ann Richards who never shied away from the big, bold ideas to build an economy for everyone, equal rights, access to affordable healthcare, and a government that works for all.
Help Elect More Democrats
Whether it's working the election, getting out the vote, serving as a Precinct Chair, or just attending an event, electing Democrats starts with you!